The June holidays are here, and so is freedom. By that, we mean the near-complete end of Covid-19 restrictions – except of course, wearing masks indoors.
It's a great month to gather all your loved ones in one place as the F&B industry has roared back to life. The music is back, the crowds are back and so is our optimism.
This month sees a smorgasbord of new restaurants that span the culinary cannon. We have a private dining chef that has left the confines of his home where he first started out to collaborate with an Italian restaurant group while Lo & Behold Group's only Malay restaurant The Coconut Club has a new flagship.
Hungry? Here's more.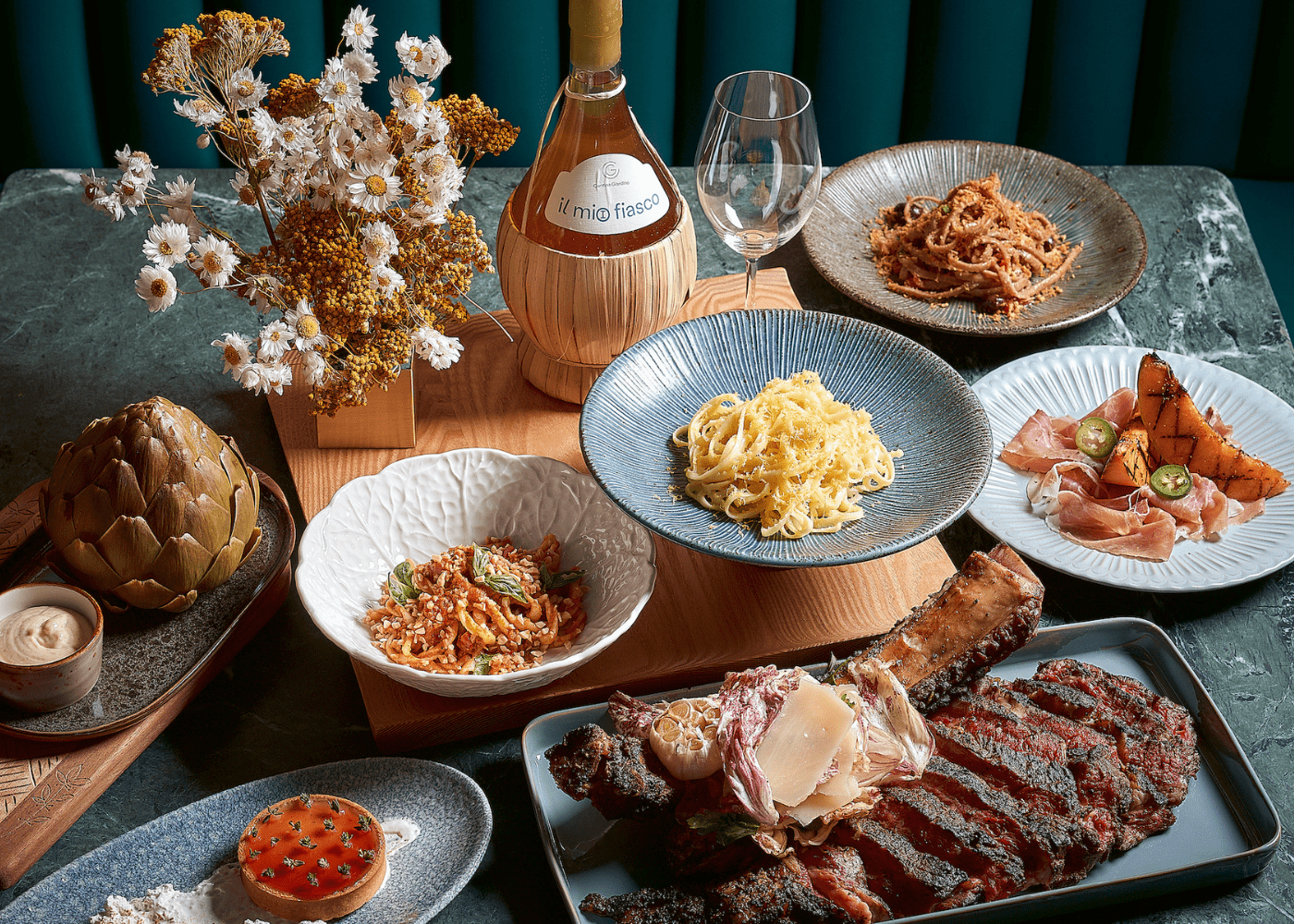 Forma
Chef Yum Hwa whose massively popular Italian private dining experience named Ben Fatto has won himself a cult-like following has joined forces with Cicheti Group to open Forma. The Joo Chiat restaurant is where the chef's judicious attention to pasta-making is given the due respect it deserves. A work space replete with massive glass windows has been partitioned so diners can catch a glimpse of the man at work. Don't leave without trying the tortellini in brodo where the petite meat morsels are served in a light chicken consomme so you can taste the purity of the perfect pasta.
The Coconut Club
We're tempted to hail Nasi Lemak as our national dish but we know full well our northern neighbour will protest. But hey, that's okay because we have something better: The Coconut Club. The Bib Gourmand conferee has now moved to an even bigger space, this time, at 269 Beach Road and promises to have an even bigger menu. We're hardly surprised given that chef Daniel Sia who oversees the kitchen has been hard at work testing out new dishes in the old space. We can't wait to see what they will unveil.
The Kongsee
The Kongsee – Part Mod-Sin Izakaya, part underground lounge – is a sexy new space bathed in a neon pink where the cool cats these days are hanging out at. The cocktails are inspired by Singapore's colourful neighbourhoods – think playful concoctions like the kopi o siu dai negroni where actual kopi o is jazzed up with all the classic negroni ingredients in a combo that's bound to keep you up all night. Feeling peckish? There's a range of delectable Mod-Sin bar bites created by chef Willin Low. The Kongsee Fried Chicken is a fabulous take on the har cheong kai but made gourmet as only free-range, GG French Poulet chicken is used.
Basdban
Can't get enough of Sichuan food? Head to Basdban in Telok Ayer where the Chinese region's trademark spicy, numbing and sour flavours are served up with a slew of mean cocktails. Crab Meat Mapo Tofu is a must-try and it's served atop a bed of rice and infused with the umami deliciousness of ikura. Other dishes to try includes the Barramundi en Papillote where a piquant broth is wrapped with fresh barramundi and cooked until the fish is tender and flakes like melted butter.